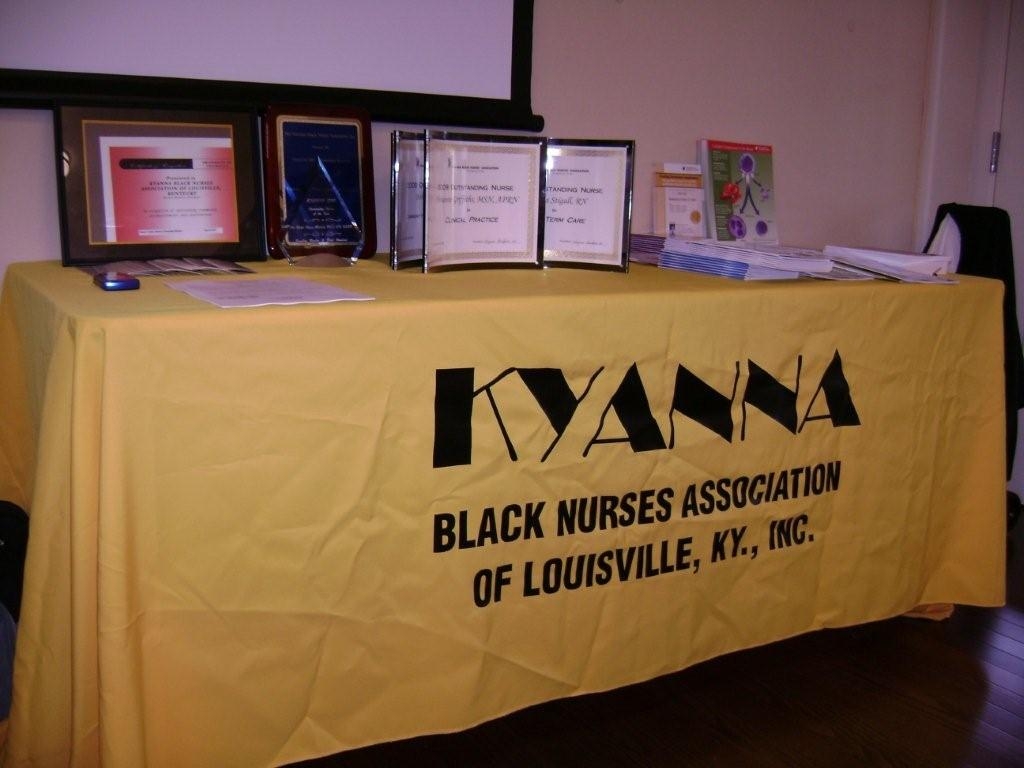 Monthly Meetings
KYANNA BNA regular meetings are held monthly from 5:30 – 7:00p.m. at the Seven Counties Services Building, 1st Floor Conference Room A, located at 101 W. Muhammad Ali Blvd. Louisville, KY. Parking and entrance are in rear of building.
Monday, February 20
Thursday, March 15
Saturday, April 21
Monday, May 21
Thursday, June 21
July NO MEETING
Monday, Aug 21
Thursday, Sept 20
Saturday, Oct 20
Monday Nov 19
Sat, December 8 Annual Holiday Gathering (location: TBA)
Upcoming Events
February 23, 2012 - KYANNA Black Nurses Association of Louisville, Ky Inc,
Membership Recruitment Drive Presentation on Colon Cancer. This event is
free to nurses and nursing students.
Dinner will be served.
Porcini's
2730 Frankfort Ave
6:00 pm - 8:000 pm
Louisville, Ky 40206
RSVP requested to kyannabna@aol.com Sponsored by Sanofi Aventis

KYANNA News
KYANNA BNA has a Facebook page: http://facebook.com/kyannabna33. Like us on facebook and receive posts about current events, health/nursing and KYANNA news.
Photo Gallery